Do I Need an Automated Warehouse?
There are many factors you need to consider; for example, how would the implementation of the automated system be beneficial to your business? Would it reduce the amount of staff you need?
These factors can make it harder to weigh up which is the right decision for your business.
We should probably start off with…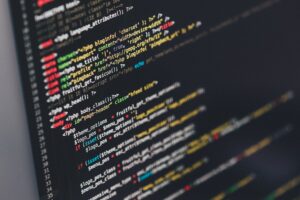 What is an automated warehouse?
An automated warehouse is often a very compact and efficient storage system that requires a lot less maintenance than a regular warehouse. These systems can work around the clock, if it is necessary for your business operations. Sophisticated systems such as (AS/RS) and sortation software, give each pallet a coordinate in the warehouse so it is easy to find each pallet.
There are a few points that each business should assess before diving in and implementing these types of storage systems:
Return on Investment Assessment – Will your business see gain or loss on an investment in relation to the amount of money invested in the systems.
Views of Internal Stakeholders – How will each of your team be affected by this? Do they want this to go ahead? Consider the views of the staff, especially those on the front line working in the warehouse. Try and act in everyone's best interests.
Warehouse Organisation – Is your warehouse large enough to need an automated system or to accommodate it? This then leads on to the next question, would it be an idea to relocate to include new systems?
Lastly, Do Your Research – Know exactly what you're investing in as you need to know what option suits you the best. Without thorough research, it could be a damaging investment.
What are the advantages?
If you feel that efficiency is a problem in your warehouse then this could be beneficial as the software used makes each process that little bit faster and removes the persistent use of forklifts and an operator. On average, forklifts account for around 34,900 serious injuries each year and the reduction of use of forklifts may mean that any liability to injury could be reduced. A reduction in injuries could mean fewer staff absences, making your warehouse more efficient.  This also leads on to cutting costs, if you do not require staff to operate machinery, your staff could be carrying out other tasks. This may also prevent the need for hiring more staff whilst achieving more in a set amount of time.
What are the setbacks?
Although it may sound like a great idea, the cost of implementing this is not cheap.  It also takes the time to implement, this could hinder your business productivity. This may not be a good idea for businesses that have stock arriving and leaving the warehouse regularly, as the processes will have to be stalled or relocated whilst the new system is being implemented.
If you need any further advice on deciding which type of pallet racking system is best suited to your business needs, contact us today. Call us on 0800 085 8117 or fill in our contact form and a member of our team will get back to you.