How To Ensure Your Pallet Racking Is Safe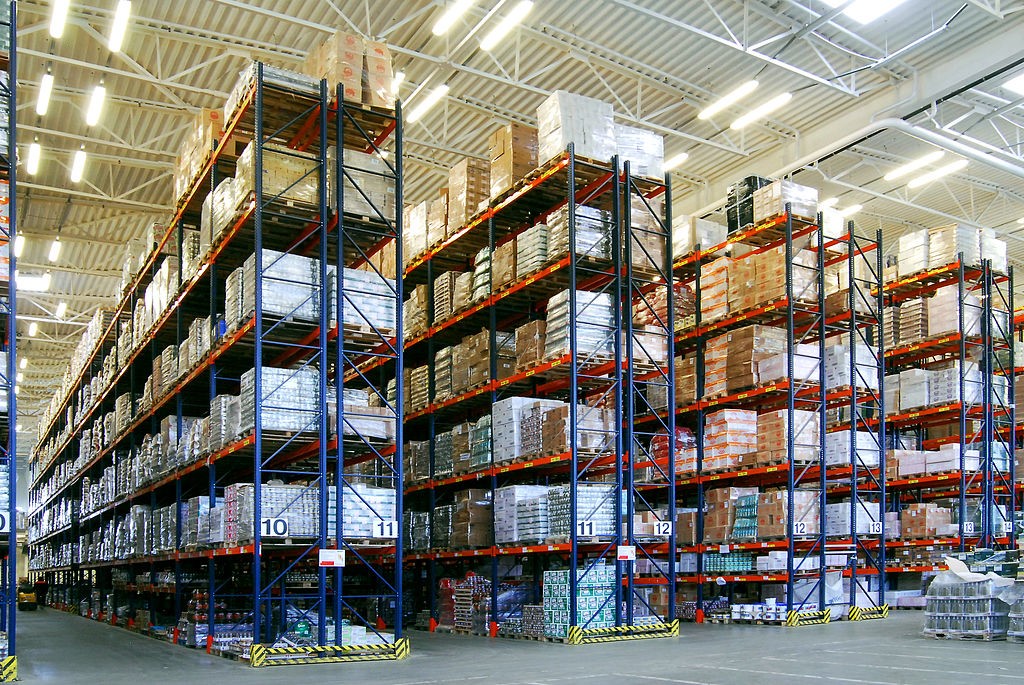 A pallet racking system needs to be in good operating condition in a hard-working warehouse environment to ensure worker's safety. Warehouse accidents can be catastrophic in terms of product loss, time loss and potential injury. Keeping your workers safe when they are working should be of paramount importance to employers. Raising safety standards can improve morale, reduce work related accidents, and save money in the long term by decreasing the number of remedial repairs required to structures within the warehouse.
Most pallet racking accidents fall into one of the following categories:
Forklift damage
Overloading
Inadequate load clearance
Poor installation
Forklift Damage
Correct installation, inspections, and preventative maintenance all help keep repair costs down by preventing more extensive damage or wear. Most often, damage occurs due to an impact from equipment working in the aisles, such as forklifts and picking vehicles. Uneven loading and overloading are also leading causes of damage.
To maintain a safe working environment and compliance with warehouse racking safety standards, you should choose a professional design and installation company and conduct regular condition checks. Many insurance companies will require you to have regular inspections carried out by competent pallet racking safety experts, so it makes sense to introduce these from the outset.
Installation
To ensure your pallet racking system will not collapse, professional installation is required, along with regular pallet racking safety inspections. Pallet Racking Systems can install your used racking and ensure it is constructed correctly, using the right fixings. We will ensure that you are aware of your rack's operational and weight limitations. We will also make sure you get the right design advice and handle any future alterations.
Once your system is installed, you must put in place a pallet racking safety policy for immediate reporting of defects and damage and set a schedule for internal visual inspects and third-party expert inspections.
After the installation of your warehouse pallet racking system, it is essential to enforce strict safety procedures, such as:
Aisle Markings – For the safety of pedestrians and those using machinery it is important to introduce aisle markings to outline machinery traffic routes and pedestrian routes. Machinery traffic routes should be designed as to minimise the need for reversing and avoiding blind corners and sharp bends.
Safe working loads signage – maximum bay, beam and pallet loads
Strict machinery speed limits should be enforced with clear visible signage within the warehouse space.
Reasonable aisle spaces – Within a pallet racking system, it is essential to have reasonable aisle space so that machinery can be used safely to deliver and remove stock without causing damage to the pallet racking.
Clear Pedestrian Ways – In order to increase the safety of staff members and prevent damage to machinery, it is important to keep machinery traffic and pedestrian routes clear of products and packaging.
Furthermore, it is recommended that pallet racking protection is introduced to your pallet racking system. Some pallet racking accessories protect racking from being struck by fork lift trucks and other machinery. Other pallet racking accessories prevent stock items from falling from the shelving. Pallet racking protection items include:
Pallet racking frame protectors
Pallet racking column guards
Rack end protectors
Heavy duty racking barriers
Timber decking
Anti – collapse mesh
Floor fixings
Crash barriers
Back Beams
SEMA (Storage Equipment Manufacturers' Association)
These are an organisation that exists to promote the correct design, installation and use of any storage equipment that is manufactured by its members. An inspection of your warehouse racking by an inspector who has been trained in SEMA standards and requirements will ensure that:
Your installation meets the requirements of the current Health and Safety Regulations
Your installation meets the requirements of the SEMA Codes and Guidelines.
Any unsafe components are identified.
Any risk of damage to storage installations by mechanical handling equipment is identified.
Any potential risks of injury to personnel caused by the continuous use of damaged racking are identified.
Once you have had your warehouse storage racking installed and procedures in place, you should arrange for an independent initial inspection to be carried out by experts. This will ensure that any problems are identified straight away, so that they can be rectified. If any repairs or preventative measures are needed, make sure that they are carried out to SEMA standards. Once any problems have been dealt with, or if the inspection reveals no problems, you can be confident that your pallet racking conforms to official requirements.
Inspections
Many warehouses operate 24/7, so pallet racking safety checks should be introduced as a routine. Depending on the frequency of use, pallet racking safety checks should take place weekly or bi-weekly and be complemented by ongoing, daily visual inspections, which are the responsibility of everyone who works in the area.
A rack safety inspection will help your business detect issues, problems, and risks, so that defects, damage, and wear are tackled before a significant incident occurs.
You should create a checklist and a schedule, which should cover:
Upright frame columns – These should be checked for damage, such as dents caused by forklifts
Crossbars and wire rack decking – Look for movement, damage, and bends
Racking cross beams – Ensure none of these are dented, contorted, damaged, twisted, or warped
Beam/frame connectors – Ensure all safety clips and locking pins are fully engaged
Frame anchors – Make sure these are damage-free and connected
Pallet positioning – Make sure all pallets are positioned correctly
Pallet Loading – Pallets should be loaded correctly not exceeding capacity levels to ensure the stability of the load.
Machinery checks – Regular checks of fork lifts should be carried out in accordance with the manufacturer's recommendations.
Sufficient clearance between – Check there is adequate loading and unloading space
Light – Ensure the lighting is good quality and maintained throughout the warehouse
Note all safety concerns and arrange remedial actions. Where these cannot be carried out straight away, offload the racking to prevent any potential further damage, such a buckling and it may be necessary to cordon off the aisle or section.
Something that looks superficial could be more severe than it seems. The integrity of the whole system involves all components working together in harmony to support large volumes and weights of materials, goods, and equipment.
To talk to an expert about design, supply, installation, or to arrange regular racking inspections, please contact Pallet Racking Systems. Our company has more than 45 years of experience selling good condition used racking that conforms to SEMA and FEM10-2-02 design codes of practice. You can speak to our team on 0800 085 8117 or send an email to [email protected]
Tags: Pallet Racking, Pallet Racking Inspection, Pallet Racking Safety